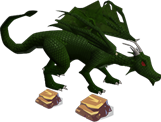 Terms of Services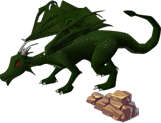 1 - You understand and agree that GrinderScape takes no responsibility for the content available on our website. We, in all circumstances, disclaim all warranties of any kind, implied or particular purpose, and non-infringement. We make no warranty claims, implied or express, that any part of the service will be uninterrupted, error-free, timely, accurate, reliable, of any quality, nor that any content provided by third parties are safe in any manner for use. You understand and agree that neither us nor any participant in the service provides professional advice of any kind, and that use of such advice or any other information is solely at your own risk and we are not liable for the consequences this may have.
2 - You agree to indemnify and hold us, our subsidiaries, affiliates, related parties, officers, directors, employees, agents, independent contractors, advertisers, partners, and co-branders harmless from any claim or demand. This includes reasonable attorney's fees that may be made by any third party, which may be due to, or may arise from your conduct or connection with this web site or service, your provision of content, your violation of these Terms of Service or any other violation of the rights of another person or party.
3 - You must not use our product in any way that may have a negative effect on your health.
4 - To use many of our services, you are required to register or download client software, this software is safe, however the security of your user content is purely your responsibility. We do not have any obligation to restore any lost user content. The restoration of content; if done, will be provided to the owner of the account, which is the individual who created the account in question.
5 - Some of our services may provide content inappropriate to users under the recommended age to use them, however we are under no obligation to monitor user content. We do not take responsibility for the consumption of any product inappropriate to the age of the user, and if you are not of an appropriate age to use our services in your country of residence, you confirm that you have full consent from your parents or legal guardians to use our products.
6 - All user content is property of GrinderScape. We reserve the right to cancel any service that we provide, or remove any user content from our services, at any time, without warning.
7 - You must not modify or distribute any of the software that we provide in any way. You must not use a version of our software that has been modified by third parties.
8 - If you are the victim of offensive or inappropriate behavior whilst using any of our services, you should use our features to block inappropriate messages, and report all inappropriate behavior within the specified section of the forums.
9 - Virtual currencies do not have any real world value, they are for your personal use only. They are not redeemable or refundable. We do not take responsibility for any user content lost due to system faults.
10 - You agree that you are using our services purely for entertainment.
11 - Any content debited in your account after we receive a receipt of your donation is merely an act of gratitude towards you; however the content remains the property of GrinderScape. See section 9 for more details on this.
12 - You must comply with all of the rules associated with our various services, including all rules related to the game itself.
13 - By using the chat or any other material that we provide, you grant us a total, irrevocable and royalty free property of such content. You agree that by posting material like suggestions and ideas, we have the right to use those materials as we see fit, without any kind of charges.
14 - We reserve the right to change our Terms of Services at any time without warning, please check our Terms of Services frequently for updates or changes.
15 - You agree that you are in total accordance with our Terms of Service by using any service provided at our Website, being subscribed or not.
16 - If you are already using our services, or plan on using them, you acknowledge that we are in no way affiliated with Jagex.Ltd, or any child companies related to them.
17 - By donating, you confirm that you are original credit card holder, and have the permission to make any donations.
18 - You may not attempt to make any real life profit using our game server content, and any users caught doing so will be punished severely.