World 3 Guides!
From Grinderscape Wiki
http://www.propecianorxpharmacy.com/ propecia 5mg - buy propecia
http://www.valtrexlmt.com/ purchase valtrex - order valtrex
vl8D7H <a href="http://biwlqigexnrq.com/">biwlqigexnrq</a>, [url=http://gwfidxawnygm.com/]gwfidxawnygm[/url], [link=http://znruhxewlbpr.com/]znruhxewlbpr[/link], http://entavosvzivc.com/
Pking Guide


In this guide I will be showing you guys some good pk sets and tricks that can be really helpfull with pking! I hope you enjoy.

I am first going to explain something about Dharock, and I will show you some setup's that you can use for pking.

Dharocks is a set where you can hit really much with. If your having low hp and you are wearing full dharock and you wear your axe, you can hit
up to 560. I use this actually always, just because it has a good def bonus and a good Strength bonus actually.




If you are going to pk with this setup I also suggest you to spawn a Armadyl Godsword and a Dharock's Axe.
Just put them in your inventory so you can both use them as a K.O. weapon!
I like using the Dragonfire Shield because of his special attack.
The special of the Dragonfire Shield is really good, all you have to do is go to your equipments, right click on the Dragonfire Shield and click
operate.
But you can also just use a defensive shield or something like that.




This setup is also being used by many people, it has a good strength bonus.
With this setup you also need to spawn a Armadyl Godsword.
I prefer the first setup over this one!
And offcourse, on this setup you can also use another shield.




A awesome thing that you can use with pking is using Vengance.
Maybe you've seen it already and maybe not.

What is Vengance?

Vengeance is a Lunar spell that rebounds 75% of the damage of the next hit back to their opponent, similar to a ring of recoil or deflect
curses. You can use this spell once in 30 seconds! Vengance can be used as a ranger and melee'er.

The required runes for vengance are:
4

10

2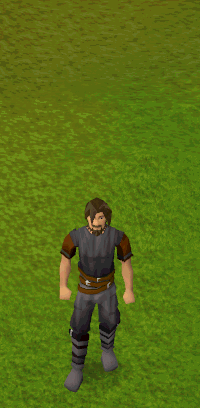 Curses are prayers that you can get at home. You just have to click on the curses altar and your prayer book will change. BUTTT you will need a
killcount of 20!
TIP: Dont boost your killcount, you will be banned if we find out that you boosted your points!

The curses book will look like this:




There are many prayers that you can use. The most being used prayer is Turmoil, SoulSplit and Berserker.

Find more information about the skills here: Click here to check out the Curses Guide




This setup is a really nice set because it has pretty much def, offcourse not as much as a melee'er does, but its better then other stuff.

I suggest you to use fire wave and a Armadyl Godsword to K.O. With (the hit where you can kill your opponent with).
First hit him till he's almost dead, then take your Armadyl Godsword to K.O. your opponent. Magic works really good on melee'ers, so if you
choose to be a magicer, I suggest you to fight with melee'ers.




I would recommend this set because it has a good defence bonus and a really good Ranging Bonus. It's a awesome set to pk with.
You can change the shield if you want to offcourse.
And I would use as a special attack weapon a Dark Bow, or a Ags.
Make sure that you are using Dragon Arrows when doing the Dark Bow Special!!!!!